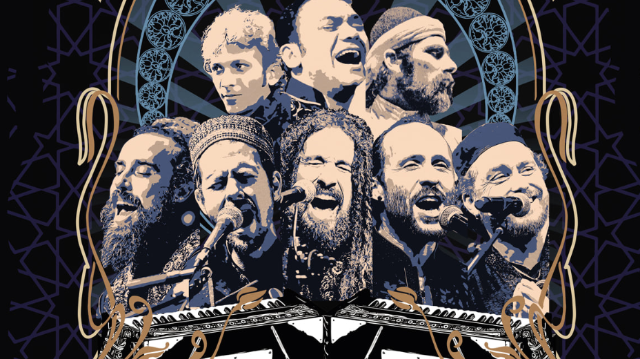 Fanna-Fi-Allah Sufi Qawwali
September 8, 2022
9:00 pm
(Doors:

8:00 pm

)
All Ages
$30.00
Promoter Presents
Fanna-Fi-Allah Sufi Qawwali Ensemble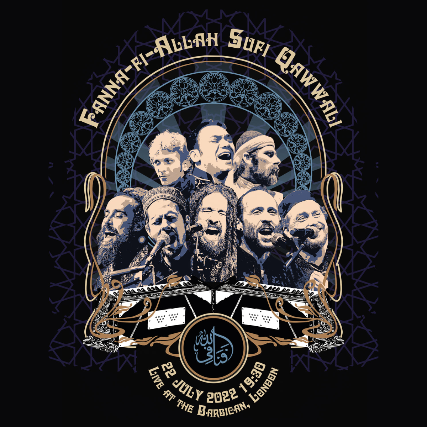 Devotion and mysticism are alive in the music of Fanna-Fi-Allah Sufi Qawwali.
The Sufi tradition, with its deep roots in religious tolerance, has endured for a near millennium despite
the rise of religious extremism.
A passionate and fiery art form, Qawwali music weaves ancient poetry and intense rhythm with complex
melodies to invoke an atmosphere of reverence and devotional ecstasy, catharsis and transformation.
Fanna-Fi-Allah was born in 2001 out of the heart's longing for a spiritual connection to the Divine that
transcends language barriers and cultural differences. Founded by Tahir Qawwal in 2001, this first
Western-born Qawwali ensemble has performed over 1500 live concerts in countries like the USA, UK,
France, Spain, India, Australia, Indonesia, China, Russia, Morocco, Indonesia, Egypt and Pakistan.
It's through their two decades of intensive study and practice under the guidance of Qawwali masters
from India and Pakistan that Fanna-Fi-Allah's devotionally driven expression of Qawwali music became
an authentic representation of this ancient tradition that spans continents and cultures.
Fanna-fi-Allah are ambassadors of this divine music, spreading the message of unity and divine love all
over the world with their passionate sound and their unique story.
In 2013 and 2014 the group received a grant from the US Consulate of Islamabad to travel through
Pakistan. They played at orphanages, schools, universities, concert halls, consulate offices and at important
Sufi shrines.
Experiencing Fanna-fi-Allah live, we enter a world of emotional and spiritual intensity, where Qawwali
reverberates from the marble of sacred shrines, dervishes whirl, devotional tears fall, and seekers succumb
to trance. The entrancing poetry of divine love provides a rich tapestry of cultural immersion and
indigenous wisdom teachings. In carrying the flame of Qawwali, the ensemble invites us to ponder how
Sufi ideas are relevant across cultures in our contemporary society, and how it serves as a healing antidote
to extremism and xenophobia.
Having published twelve albums to date and an 8-hour feature documentary series by the name Music of
the Mystics, Fanna-Fi-Allah is one of the most popular traditional Qawwali ensembles of the present era.
The ancient wisdom in their music is not only heard, but profoundly felt.