KALW & The New Parish Present
The Seshen with Boostive
October 20, 2023
8:00 pm
(Doors:

7:00 pm

)
All Ages
$20.00
KALW & The New Parish Present
The Seshen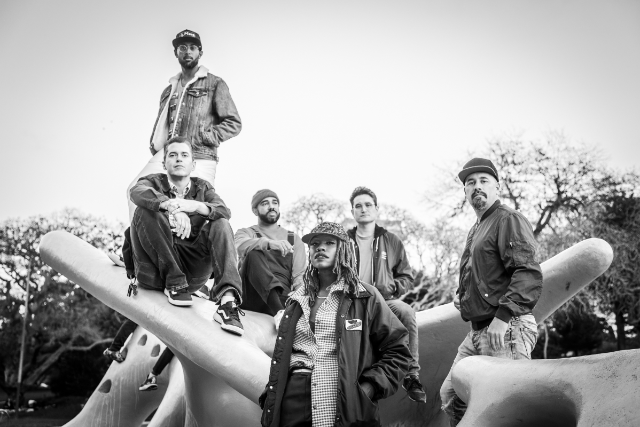 The Seshen is a San Francisco Bay Area-based seven-piece led by singer/lyricist Lalin St. Juste and bassist/producer Akiyoshi Ehara. Their forward-thinking sound combines synthesizers, drum machines, live percussion, and entrancing harmonies to create an unmistakable fusion of R&B, synth-pop, and electronic music. This chemistry is complemented by St. Juste's stirring vocals and soul-baring lyrics – the meditations of a self-emancipated spectator who explores worlds, both real and imagined.
St. Juste and Ehara are joined by five remarkable bandmates to create their multidimensional music: vocalist Kash Rockland, drummer Chris Thalmann, keyboard/synth player Mahesh Rao, percussionist Mirza Kopelman, and sampler Kumar Butler. They take inspiration from across the musical spectrum; their individual influences range from recognizable artists (Erykah Badu, Jai Paul, James Blake, Radiohead, and Broadcast) to genres and eras that don't initially appear to fit together (hip hop, indie rock, early electronica, and 70's dub). Their unique alchemy of seemingly disparate sounds has led fans and critics alike to describe the band as defying categorization.
The Seshen released their first, self-titled album via Bandcamp in 2012 and built a devoted Bay Area fan base. In 2014, they signed to Tru Thoughts Records and released their Unravel EP, which became an immediate favorite of well-known DJs and publications alike. Standout tracks like "Oblivion" have been championed by Tom Ravenscroft (BBC 6Music), and the EP garnered attention from OkayPlayer, Earmilk, and The Line of Best Fit. In 2015, the band released the Unravel Remixes EP. Featuring the talents of AK/DK, Astronauts, etc., Uhuru Peak and Tru Thoughts' Jonny Faith and Lost Midas, the seductive remixes were featured in Clash Magazine and picked up multiple spins on BBC 6Music from Lauren Laverne, Nemone, Steve Lamacq, and other notable tastemakers.
On the cusp of a new era, the band is looking forward to releasing Flames & Figures, their full-length debut with Tru Thoughts, on October 14th, 2016. The album has been two years in the making and marks an evolution in The Seshen's distinctive sound. Narrated by St. Juste's lyrical stream of consciousness, Flames & Figures explores themes of femininity, power, illusion, and loss, as she draws on both her personal experiences and the world of her imagination.
The band remains in high demand, supporting live shows with Hiatus Kaiyote, tUnE-yArDs, Thundercat, Petite Noir and many more. Last year The Seshen played Harlem's legendary Apollo Theater and has plans for a string of U.S. dates this fall. They are also looking forward to touring Europe in March 2017 after recently signing with booking agency 13 Artists (Tame Impala, Alabama Shakes, Portishead).
Flames & Figures will be preceded by the release of the first single "Distant Heart" which drops on September 16th, offering a taste of the arresting and mature sound they have developed since their last release on Tru Thoughts.
…the band didn't just find a niche, they created their own… – Kick Kick Snare
The Seshen perform that rare magic trick of doing something fresh without ever sounding like they're trying to. – AfroPunk
"The group's powerful live show is now being matched to an astute studio approach which wrings out the emotion from every track" – CLASH
Boostive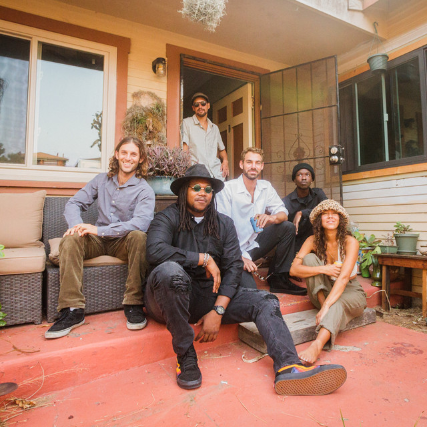 Boostive believes strongly in the energy created through collaboration. The groups diverse cultural and musical backrounds meld into a massive yet singular sound that can only be created by a tight knit family of musicians. Some going back over 20 years, these friendships are felt in the live performance, welcoming audiences of all kinds into the excitement and unity presented on stage.