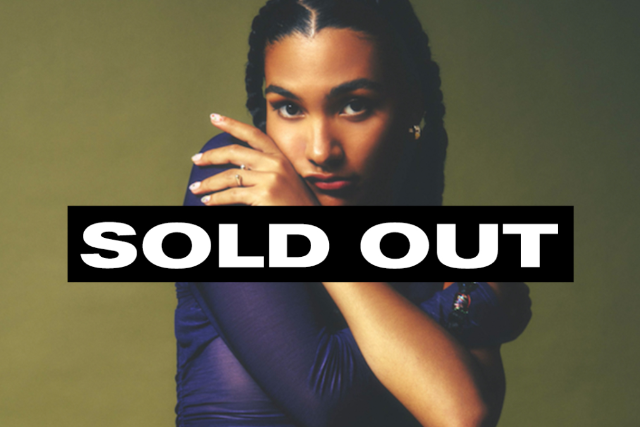 Goldenvoice Presents
Olivia Dean
November 12, 2023
8:00 pm
(Doors:

7:00 pm

)
All Ages
$30.00
Goldenvoice Presents
Olivia Dean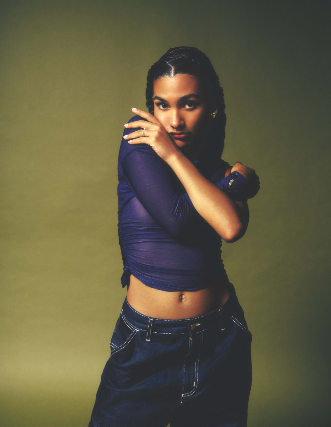 Olivia Dean

Going into making the record, I'd just done this 'Growth' project. And for ages, I was like, well, my debut
album needs to be what I've grown into, I need to have the answer. And that really confused me for a
while," Olivia Dean says. "Then I realised, I'm always going to be growing. So this doesn't have to be a
destination, it's just where I'm at now." With her debut album Messy, we gain a refreshingly textured
snapshot of exactly that. A portrait of a young woman embracing the beauty in freedom and acceptance:
of life, of love, of mess. On it Olivia's signature soul-bearing lyricism joins forces with some of her most
expansive and varied production to date, all bolstered by a newfound determination to defy any
categorisation except her own. "It's funny because I think it's the most fine-tuned I've got my sound to be,
but also the most carefree I've been in actually making music… some of it's quite vulnerable but it was
just made out of pure fun and joy and unbotheredness," she beams as she talks about the project. "And I
think I've done a good job with calling it Messy because if anybody says it's all over the place I'll be like,
yeah!"
Raised in Walthamstow, East London, Dean is a definite child of music. Growing up singing in a gospel
choir, taking musical theatre lessons and attending the BRIT school, you might say a musical life was
fated for her. Her career got its start when she collaborated with UK producer electronic-pop group
Rudimental as a supporting vocalist at just 17 years old. Not before long, she had signed with EMI and
begun winning over hearts with her endearingly heartfelt yet hopeful EPs, Ok Love You Bye (2019), What
Am I Gonna Do On Sundays? (2020) And Growth (2021). Live music is another place she's always
thrived unsurprisingly - touring the UK post-pandemic in a bright yellow truck, performing free shows for
the community from Cornwall to Nottingham and beyond, selling merch and even mince pies at one point.
Fast forward three years, she's sold out the Jazz Café, had her own secret set at Glastonbury, performed
at the British Fashion Awards and most recently performed to a sold out KOKO and Roundhouse here in
her hometown before embarking on a European tour. Having worked and toured with the likes of Loyle
Carner and Jordan Rakei, her voice inspiring its own viral moments on TikTok and a massive cross-
generational cross-genre fanbase at the ready, Dean is primed and raring to stake her claim with her
debut record, Messy.
Whether it's the tension she felt in figuring out what space she wanted to occupy musically, or the
logistical mayhem of actually producing such a big body of work, or just the everyday cacophony of life
and feelings, Messy is a punchy and unexpected debut exploring a wealth of sounds, influences and
styles. "Even with the sonics of the record, I've left a lot of sound in there, of talking, of the piano pedals. I
like that it sounds human. On the title track, there's a layer of me doing mouth trumpet sounds that was
just meant to be a placeholder and I was like let's just keep it! There's no rules!" she laughs. "I tried to just
expel people's voices from my mind about what I was supposed to make or what would be cool or what
would be the most successful thing for me to make and made stuff that I want to listen to." The project
ushers you seamlessly through a patchwork of different atmospheres, gathered together into beautifully
organised chaos. At times it's jazz-filled, at others futuristic, pared back and intimate in moments then
playfully bold in the ones that follow. "There's a vocoder and guitar Imogen Heap-thing and then there's
Motown Diana Ross-mode. And the last song's this kind of orchestral thing. It's just a whole mix. Because
why not? I feel like this album is a big fuck you to genre," Dean says with a laugh.
Olivia was raised on an eclectic diet of music: from her dad's love of reggae, Steely Dan, Al Green and
great pop music to her mum's soulful inclinations - think Angie Stone and Jill Scott. These days, she
immerses herself in a world of indie music like Alice Phoebe Lou and Clairo most regularly, but
elsewhere, has always held a deep admiration for classic songwriters like Carole King or Aretha Franklin.
To this day, she remembers the first time she came across Paul Simon's Diamonds on the Soles of Her

Shoes in her Music GCSE class. "Him going and making that album, fusing that kind of genre with his
own style and how it brought so many people together. I thought that was really cool that you don't have
to make one specific thing," she says.
Bringing that ethos firmly into her own songwriting, Dean has steadily cemented herself as one of the
most original - and now one of the most versatile - voices in UK pop over the last few years. Crafting
classic yet conversational hooks with these genre-fluid tinges, she's honed a way of exploring universal
themes of love, loss and everything in between with razor-sharp but open-hearted storytelling. "As with all
of my music, this album is about falling in love because that's where I'm at. And I also had a real hang up
about that," she laughs. "I was like nobody wants to hear about that, the best albums are break up
albums, you know. Do I have to be sad to make great music? And I realised no I don't, I just need to be…
healthy and write about what is around me." On the hazy, enchanting album opener 'UFO', Olivia muses
on the 'sexy problems' of love, asking for reassurance that it's safe to land. It's striking and addictive in its
simple and almost metallic form. 'Dive' is a twinkling declaration, fortified with nostalgic horns and dreamy
harmonies, about dancing on the edge of the cliff before being ready to freefall into something new.
'Danger' is the flip side of that risk assessment, a teasing warning about the co-conspiracy of being in it
for the long haul. She jokes, "I do love love, I don't want the girlies to be disappointed."
As always with Olivia, sitting alongside the more conventional romance on the project, is an exploration of
love of self. Much like her independent anthem 'Be Your Own Boyfriend', or crowd favourite self-discovery
ballad 'The Hardest Part', Dean triumphs in the space of authentic, infectious empowerment and self-
acceptance that doesn't feel cheesy or superficial. She tells me title track 'Messy' is the first song she's
ever written directly to herself before what started out as a long and beautiful but pretty much wordless
(other than the word 'messy') improvisation took her hours in her room alone to decipher the meaning of.
"I was trying to write a song to myself to be like it's okay, I'm on your side, you're gonna figure it out. You
don't know what shape to be, just be the one that you are," she smiles. And once she had that epiphany,
"it just came out! That was such a beautiful moment." What that process did for her is what she hopes this
music can do for those that listen to it too, she says. "I hope it makes people feel okay to not have their
shit together. And to accept the imperfections in their life for what they are, and just let things play out and
see what happens… to just be an open person, and be forgiving."
In addition to love, Olivia pulls from so many parts of life when creating music. 'Ladies Room' for example
was inspired by a surreal encounter in the women's bathroom at her local pub, where a stranger was
oversharing about her relationship with a boyfriend 20 years older than her. 'I Could Be a Florist'
pretty much poured out of her after she uttered the title phrase casually in the studio, thinking about a
world in which she had a simpler, less consuming calling. Dean even recounts being incredibly moved by
the Life Between Islands exhibition at the Tate Britain last year, chronicling British-Caribbean identity
through the lens of art, fashion and culture: "I just felt so seen and like wow, that's me! I'm between two
islands. I thought the album was going to be called that for a while."
Instead, what emerged in part from that experience was the album closer, 'Carmen': a softly exalting
tribute to Olivia's grandmother. A recording of her grandma's rich, raspy voice opens the track, as she
recalls boarding her first ever plane at the age of 18, moving to the UK as part of the Windrush generation
from her home country of Guyana. "My relationship with my granny felt really important to capture. We
spent a lot of time together and I just found out so much about her and how that made me feel about me
just being here in this country, even being able to make an album." On it, she sings dreamily directly to
her, 'You transplanted a family tree, and a part of it grew into me.' Of her strength, of holding her hands,
of the imprint she's made on this island, as steel pan drums and horns fuse together joyfully to form this
uniquely modern British backdrop. To this day, she admits, the song can still make her cry happy tears.

Elsewhere, she's been invigorated by her travels outside of the UK, visiting Grenada and Brazil within the
last 18 months while writing. The former reminded her to conjure joy in her music too, "to make sure I
have some songs on this record that are a joy to perform, that gives me the opportunity to have fun and
dance," while the latter introduced her to a whole new perspective on music. "There's this genre called
MBP that's all old Brazilian music. And I was told it's something that you listen to with your loved ones
and by yourself. It's really cherished in the culture as romantic music for special moments. And like, what
is the English equivalent of that? Of a really cherished genre that's our special thing or for our quietest
moments. And I thought I want to make that! I want to make music that's for your special times, to soothe
you, to attach to beautiful memories that you have." In many ways, that is precisely what Messy is and will
go on to be for many - something to be cherished, shared, and relished in. And in the same vein, the
process of making it served a similar role for Olivia too: "I'm not a religious person but I would say [making
music] is the closest thing I have to any sort of spirituality.