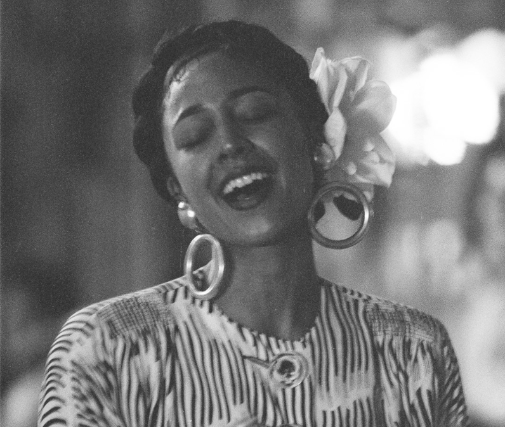 ( POSTPONED ) - Mara Hruby, The Reminders
September 23, 2023
9:00 pm
(Doors:

8:00 pm

)
All Ages
MARA HRUBY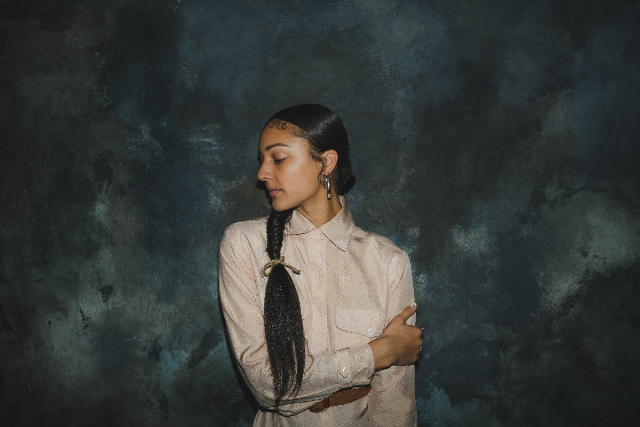 Mara Hruby doesn't just play music—she lives it. Since the onset of her career, the Oakland, CA native has poured her soul into her velvet confections, drawing inspiration from lessons that she's gleaned in her personal life and funneling them into rich, organic compositions. In just a few years, the singer-songwriter has become one of acoustic soul's fastest-rising up-and-comers, gaining a loyal following.
With influences such as Julie London and Patsy Cline to The Moonglows, Curtis Mayfield and Brook Benton, singer/songwriter Mara Hruby personifies the sound and soul of an alternative jazz legend. Her debut EP released in 2010 conceptually titled From Her Eyes featured Ms. Hruby soulfully covering classics originally performed by men. Ranging from the likes of Jamiroquai, Bob Marley and D'Angelo, she would re-interpret their work while adding her own feminine touch. Marking over 80K+ downloads the project propelled Ms. Hruby into her own lane, scoring thousands of loyal fans and supporters. A captivating performer, Ms. Hruby has notably sold out shows at Yoshi's Oakland and Blue Note Jazz Club in NYC. She has also performed in venues stretching from Philadelphia, DC, to Grammy Weekend (2012 & 2016) in Los Angeles, the 28th Annual Long Beach Jazz Festival (2015), The Clift Hotel's Centennial Celebration (2015) in San Francisco and the 75th Annual Stern Grove Festival in San Francisco (2012).
Ms. Hruby's most recent work, titled Archaic Rapture released in 2014 and received a nod of approval from Billboard. Billboard premiered her first single "Cry Me A River" by way of a live studio performance. Filled with her power, emotion and depth shine vividly, the video gives the audience a small glimpse into the full EP. Ms. Hruby's Archaic Rapture may be briefly defined by her heartbreak, but it bleeds deeper down into the details. Her Sophomore EP overflows with pure emotion not to convey weakness, but to show strength in being honest with oneself. Within the first week of its release Archaic Rapture reached the coveted #1 spot on iTunes Jazz charts.
You will come to understand, fairly quickly, that Ms. Hruby exudes pure creative power and sentimental care through her body of work. It's only a matter of time before her art receives international acclaim on a large scale.
"Mara Hruby is bridging the gap between cabaret-era jazz-pop and and alternative soul." - NBC Bay Area
"...she enchantingly (and with ease) recalls raw emotions back to you, paralleling Norah Jones and Amel Larrieux." - Vibe Vixen
"Buoyed by a set of breathy, ethereal cover songs that place tunes ranging from Mos Def to Bob Marley in alternative contexts…" - Washington Post
"...her effortless sound evokes a nostalgia for the sounds of Billie Holiday and Ella Fitzgerald." - Huffington Post
The Reminders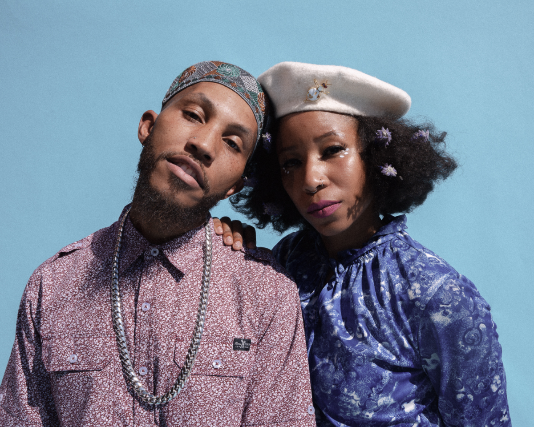 The Reminders are a rare and remarkable musical duo seamlessly blending soulful sounds and roots music with insightful messages and thoughtful lyrics. The group consists of Brussels-born emcee Big Samir and Queens-born emcee/ vocalist Aja Black, a collective creative force that's hard to beat. Big Samir weaves intricate rhythmic patterns with a bilingual French/English flow, displaying his street-smart credibility in both his lyrics and cool demeanor. This is beautifully complimented by Aja Black's confident delivery, diverse cadences, and unique vocal stylings. The two have an undeniable magical chemistry as they share more than lyrical abilities and stages; the couple shares a partnership in both music and life as Samir and Aja have been married for almost a decade.
Releasing their debut album 'Recollect' in 2008, "Born Champions" in 2012 and their latest "Unstoppable" in 2019, the Reminders have been recognized and applauded for their work internationally through concerts, tours, music awards, TV and radio appearances, and their incredible and dedicated fan base. Having shared the stage with artists such as Les Nubians, Snoop Dogg, Fishbone, Barrington Levy, Nas, Mos Def, Big Boi, KRS-One, Rakim, K'Naan, and others, the Reminders have established a firm place in today's ever-evolving music scene, garnering international acclaim while paving a path all their own. Beyond performances and appearances, the duo is constantly and actively engaged with community organizations, schools, and universities delivering workshops, talks, and specially catered performances.
More than a shade of the same color that we see time and time again, The Reminders transcend the bounds of what is expected. Their stage presence and high-energy shows leave crowds in awe the world over, allowing the duo to uplift and entertain all at once. Their unique mashup of razor-sharp rhymes; raw, soulful vocals; and reggae-tinged hip hop beats form the perfect backdrop for their relevant and inspiring themes, leaving a lasting impression on listeners with audiences always wanting more. The Reminders take their hip hop foundation and move it beyond genre, time, and space to create a global musical experience that is classic and speaks to all those willing to participate.