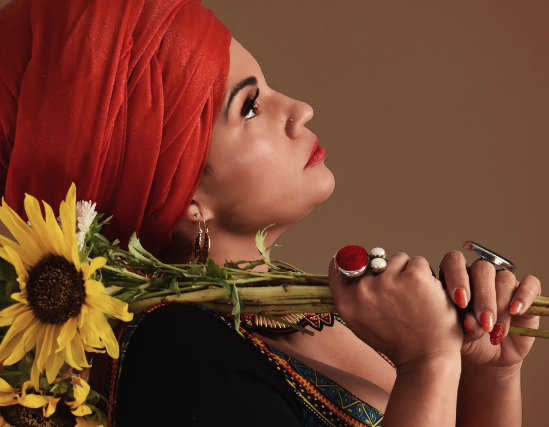 Jaffe Events Presents
TELMARY, LoCura trio, Chika Di, DJ Leydis
with
LoCura
,
Chika Di
,
DJ Leydis
July 28, 2023
9:00 pm
(Doors:

8:00 pm

)
Ages 18 and Up
$40.00
Jaffe Events Presents
Telmary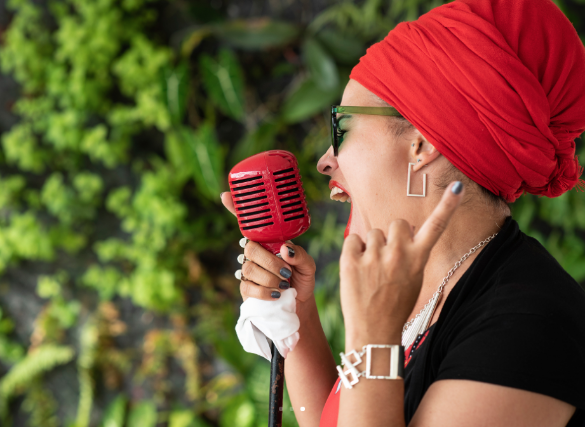 Telmary is a Cuban rapper, musician, and spoken-word artist. Her music effectively brought together two worlds that seemed separated, combining music genres, tearing down cultural barriers, and connecting people of different backgrounds and languages. Such a bold and original idea took her worldwide for decades, made it to seven different albums, and allowed her to collaborate with various artists and ensembles everywhere. Telmary has refined a technique that will enable her to use her voice as a communication instrument while blending as a percussive element, adapting to different genres, styles and tempos. She is an accomplished educator who has presented her work and perspectives at music festivals, literary and journalistic gatherings, and universities. At the same time, she has been an active participant in academic and journalistic venues, researching and analyzing some of the main themes of her musical production: Cuban daily life (including racism), the status of women, and the historical origins of Cuban, especially Afro Cuban, contemporary music
LoCura
"(LoCura) Fuse elements of punk, funk, reggae and Cuban son to create a sound that's as urgent — and exhilarating — as the politics of resistance they embrace." - WASHINGTON POST (4/16/12 in print and online)
"LoCura is an explosion of sonic sunshine with crisp percussion and guitar work, driving bass lines, soaring brass, and dynamic sass from lead singer Kata Miletich"
- Rupa Marya from Rupa and the April Fishes
"The seven-piece band crashes through stylistic barricades with a kinetic blend of ska, son, funk and nueva canción. It's party music for the revolution (or a musical uprising looking for a party)." – The San Francisco Chronicle

"LoCura is one of the hottest groups emerging out of the Bay Area music scene." - SF Guardian
LoCura was featured in a small list of National Geographic Music "What's Hot" in March 2012
Chika Di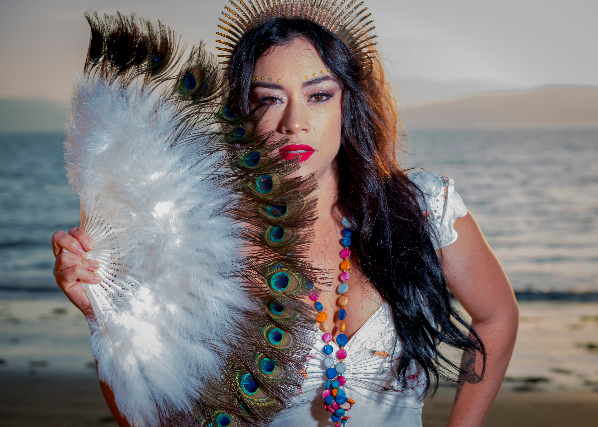 Diana Trujillo, known professionally as Chika Di, is a Colombian-born singer and songwriter. She has toured and sung with several rock bands in Colombia before immigrating to the United States. Diana springboarded her music career with various salsa bands in Northern California before joining La Misa Negra as the lead vocalist and later songwriting partner of the renowned band.

Diana's unique ability to sing various genres of Latin music coupled with her exciting upbeat performances have propelled her forward and allowed her to perform and share the spotlight with many reputable bands and artists such as the Red Hot Chili Peppers, Mon Laferte, Ozomatli, Bomba Estereo, among others.

Chika Di is scheduled to release various solo singles.
DJ Leydis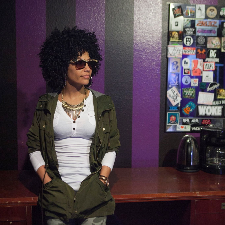 DJ LEYDIS was born and raised in Cuba. She became involved in the Cuban hip hop movement during its inception and helped organize events, community shows, and a women's hip hop collective called Omega. Leydis has created the first female DJ mixtape and has performed across Cuba as a spoken word artist. She also continues to be an articulate speaker on Cuban hip-hop culture and how the embargo and travel ban has prevented the exchange of music and culture between the U.S and Cuba. Having recently moved to the United States, she currently resides in the Bay Area and has toured with DJ for Omegas Kilay, Las Krudas, and Los Rakas. Leydis has also opened up for Erykah Badu and ?estlove.