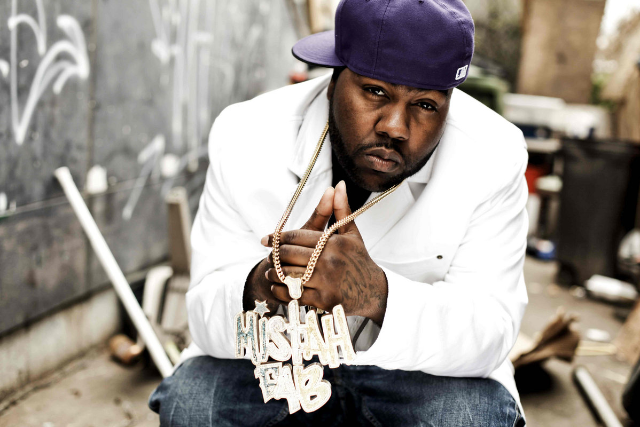 The Hyphy Era Tour
Mistah F.A.B. Keak da Sneak, D-Lo, The Team, The Federation, Turf talk
with
Mistah Fab
,
Keak Da Sneak
May 18, 2023
9:00 pm
(Doors:

8:00 pm

)
Ages 18 and Up
$40.00
The Hyphy Era Tour
The Hyphy Era Tour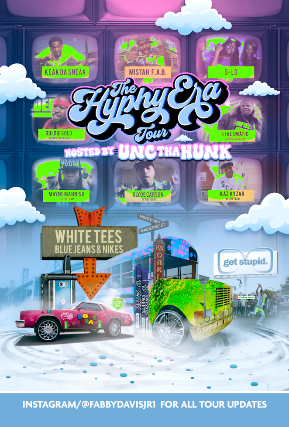 MISTAH FAB
The Hyphy Era Tour
Hosted by Unc Tha Hunk
MISTAH FAB
Keak da sneak
D-Lo
The Team
The federation
Turf talk
Mistah Fab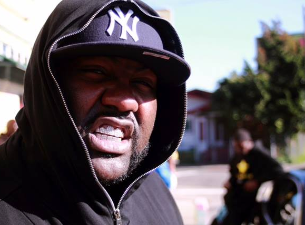 "Independent but I'm living major , middle finger up to you haters"
Mistah FAB's breakout album, 2005's Son of a Pimp, established the North Oakland emcee as a rising star, and a major factor in a resurgent Bay Area rap scene which would demand national attention from hip-hop's cultural gatekeepers. A decade later—older, wiser, and more resilient—FAB returns with Son of A Pimp 2, a no-holds-barred, 21-track extravaganza he considers the truest representation of his artistic talent to date. The list of features is sure to raise eyebrows, as is the fact that FAB more than holds his own against some of the rap world's most celebrated artists from practically every region in the United States. Just as impressive as the tracks themselves is the fact that FAB assembled his all-star roster of talent from his friends list, leveraging the networking he's been doing for years as a go-to guy for out of town artists visiting the Bay, as well as his solid rep within Oakland.
"My evolution as an artist is basically expanding and expounding on where I was at. 10 years is a long time, a person goes through a lot," he explains.
Don't call Son of a Pimp 2 a comeback album, call it a 'triumph over adversity' album. Among the many challenges FAB endured was a diminished spotlight following the dissolution of his major-label deal, and ownership changes and legal issues for two other indie labels he'd released records on. FAB went through personal issues as well – his mother (who's featured on the album's cover) passed from cancer, and his long-incarcerated brother was briefly released from jail, only to be sent back. "My rock was my mother," he says. "That was basically my balance. Between losing her and my brother getting out of jail and going back to jail for a life sentence, and many friends and family members in the course of these 10 years who are no longer here, it definitely shapes and shifts your mind state."
In the midst of hardship, there was also joy, as the birth of his daughter caused young "Fabby Davis Jr." to mature into a grown-ass man. "Having a daughter, watching your daughter grow, being very involved with her upbringing… that molds you into such a different person," he says.
Despite being unsigned, FAB stayed hype. He continued to maintain a presence in the rap scene, dropping mixtapes, doing shows and tours, hosting events, recording features, and launching his own clothing company, Dope Era. He also found success as a ghostwriter, penningplatinum hits like B.O.B.'s "Headband" and Chris Brown's "Loyal." Long a fan and practitioner of battle-rap, he crushed several well-received freestyle sessions on "Sway in the Morning," then re-emerged on the competitive battle circuit in 2014, going up against New Jersey's Arsenol in the "Battle of the Bay." He was even honored by the city of Oakland for his humanitarian efforts –over the years, he's given back to the community by sponsoring Thanksgiving turkey giveaways, backpack drives and other fundraisers for charitable causes—with the naming of February 8 as "Mistah FAB Day."
All of which led up to Son of A Pimp 2, a ridiculously versatile offering which shows FAB's entire stylistic range. As he notes, "My fan base is so diverse, it's people who listen to me who I never thought would have heard of me. I've done so many different type of styles, genre-wise, I've done the boom bap hip-hop, the hyphy hip-hop, the street rap, the rachet, and I've collected fans through all of these genres."
Son of A Pimp 2's first single, "What Yo Hood Like," is a thorough East-meets-West collab which finds FAB trading verses with Jadakiss over a Pete Rock beat. "Survive" brings the grimy realness and lyrical flurries from Compton's Kendrick Lamar and Long Beach's Crooked I. New Orleans's Curren$y Spitta and South Central's Schoolboy Q slide through for the laid-back yet gangsta "The Chill," on which FAB reminds listeners he was "born and raised in Oakland, several miles from Tiburon." Fresno's Fashawn and Chicago's Lupe Fiasco should delight fans of intricate wordplay and head-nodding beats on "Yes Indeed," on which FAB reminisces on his journey from shabby-clothes Stan to "front-row Fabby." "Commin Down" leans, dabs and swerves into Houston, TX, as FAB's joined by Clutch City stars Bun B, Slim Thug, Paul Wall and Z-Ro, over a savory S.E. Trill slap.
The West Coast is well-represented by "Black Hollywood," a paean to African American opulence in the city of movie stars, VIP areas, and valet parking featuring Snoop Dog, and Too $hort, with singer Bobby V. on the hook; "On All Mommas," an all-Bay throwdown with Keak Da Sneak and E-40; "Still Feelin' It," a reunion with producer Sean T. which revisits the hyphy era and Mac Dre; "Finna Do" which takes it back to North Oakland by way of Richmond, with Iamsu! and Idaho J. Doe; Keyshia Cole and Silk-E hold down vocal duties on "All Around the World," which highlights FAB's socially-conscious side; and Netta B nices up "Not in Love Anymore," a song reflecting on past romance. Meanwhile, the title track references the beginnings of Oakland hip-hop and independent rap, as FAB pays homage to the classic cadences of old-school $hort.
FAB continues his autobiographical fables on two songs with singer Dyson, "Memory Lane" and the intensely real "Brother to Brother" – a song inspired by 20 years of letters between FAB and his older brother. It's a sign of the album's robustness that there's hardly any space to mention additional tracks featuring the likes of Raekwon, G-Eazy, and Carl Thomas; Boosie Badazz; $hort, Devin the Dude and Erk tha Jerk; 2Chainz; and Tech N9ne and B.O.B. Through it all, FAB directs traffic like Steph Curry, doing exactly what is needed to make each track wet AF, no matter who else might be on it. Despite all the high-profile guests, he says, "the most important thing to me is, I have my daughter on that intro. She's a big reason of why I'm still doing this."
"When they look at this album, they'll say, how were you able to do this with next to nothing? No major budget, major pull, no nothing," FAB recounts. Yet though he appears to have achieved career redemption—and Oakland legend status—in a rap career which has already stretched the better part of two decades, he maintains music is only part of his story. "I feel my legend comes from what I've done for my city, for the community… what I've been able to sustain and what I've been able to endure. And what I've been able to give back."
Keak Da Sneak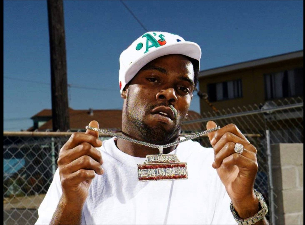 Keak da Sneak was born in Alabama where most of his family is from. He found popularity while attending Allendale Elementary School, which he parlayed into later friendships and talent show performances at San Jose's Bret Harte Junior High. Through theater he met his collaborator Agerman. Together, they formed Dual Committee, which, at the age of 15, was first heard on the songs "Murder Man" & "Stompin in My Steel Toes" on C-BO's 1994 EP The Autopsy. Citing the personal growth of all three artists, he later signed as a solo artist with Sacramento-based Moe Doe records as a solo artist. At this point, he began to receive more radio airplay, especially on San Francisco hip-hop station KMEL. He has collaborated with major artists such as E-40. Keak had video play on MTV, MTV2 & BET. Keak was even featured on MTV's My Super Sweet 16.