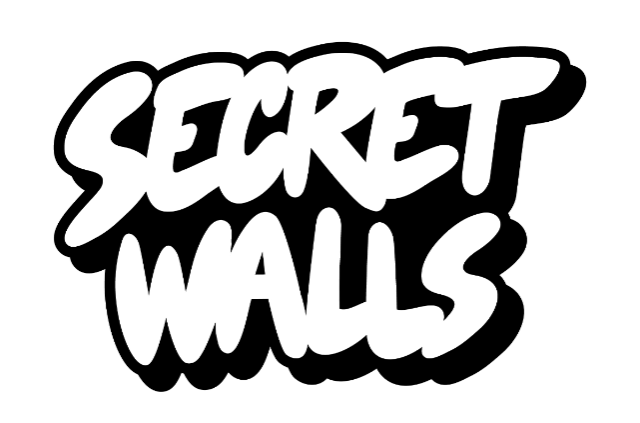 Secret Walls SYLA Tour
with
Emma Atterbury
,
Frank2artistic
,
Jacquelin De Leon
,
7AM Creations
,
DJ Agana
August 16, 2022
7:30 pm
(Doors:

6:30 pm

)
All Ages
$22.50 - $99.00
Promoter Presents
Secret Walls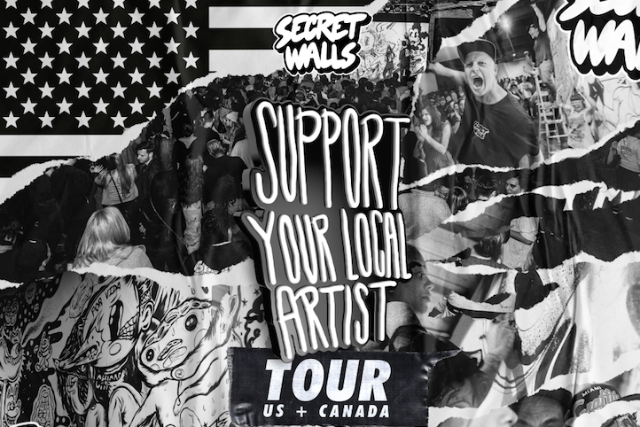 SECRET WALLS PRESENTS
THE SUPPORT YOUR LOCAL ARTIST NORTH AMERICA TOUR
​Kicking off in August, the Support Your Local Artist North America Tour will bring Secret Walls' high-energy physical illustration and design battles to cities across North America. Each stop will shine a spotlight on local talent, delivering an unforgettable battle event as the next generation of superstar artists compete for Secret Walls glory. Special guest artists, DJs and live performances will be scheduled throughout the tour. By building a community and high energy around the "Art of Competition," the concept of a Secret Walls battle is specific and distinctive. The artists are divided randomly into teams and equipped with markers, paint brushes, spray paint and paint rollers. Nothing is revealed to the artists prior to the start of the competition. The artists will have exactly 90 minutes on the clock to ideate and create their artwork. A select team of judges and a decibel meter measuring the audience's cheers determine the winner of each battle.
_____________

Since introducing our unparalleled live illustration battles to the underground scene of Shoreditch, London we have produced over two thousand legendary shows in more than fifty countries, collaborated with some of the world's most iconic brands and built a global network of creatives.
Emma Atterbury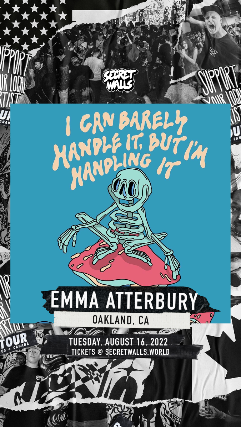 Frank2artistic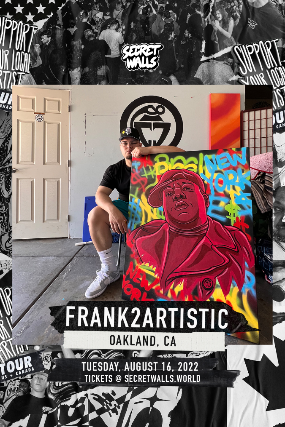 Jacquelin De Leon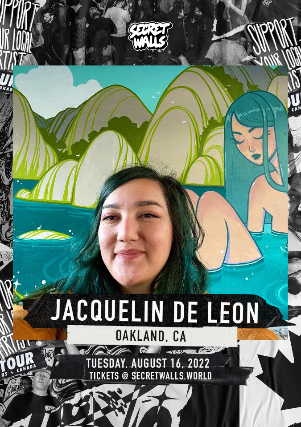 7AM Creations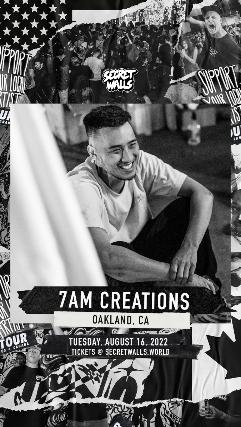 DJ Agana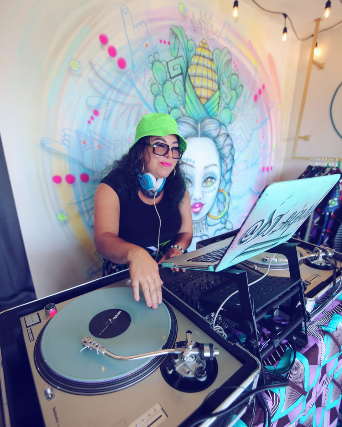 Vanessa Espinoza, is an aerosol artist and a digital audiovisual specialist with a background in jewelry metal arts. Known as DJ AGANA is the loose translation of con ganas— which means ones motivation, drive, desire and ambition to hungrily accomplish any task.
For more than a decade she has exercised her knowledge of digital media and creative arts with young Bay Area artists encouraging them to tell their own unique stories through mural painting, film and animation.
Her goal is to reach endless audiences with visual landscapes that cultivate art for thought and action while bringing visibility to current issues and topics that tell untold stories from a female perspective of resilience.