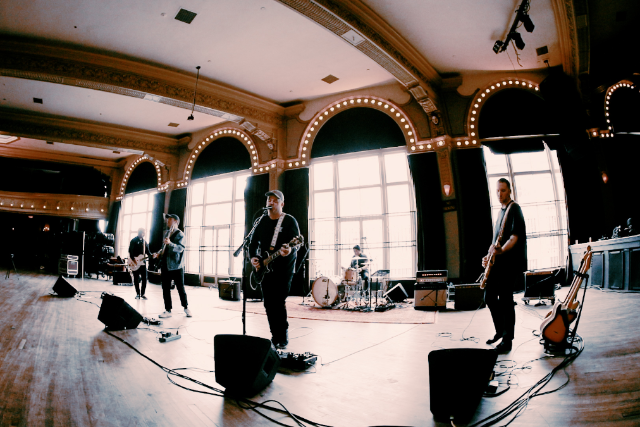 Goldenvoice presents
Soft Kill
with
Portrayal of Guilt
,
Lesser Care
September 28, 2022
8:00 pm
(Doors:

7:00 pm

)
All Ages
$18.00
Promoter Presents
Soft Kill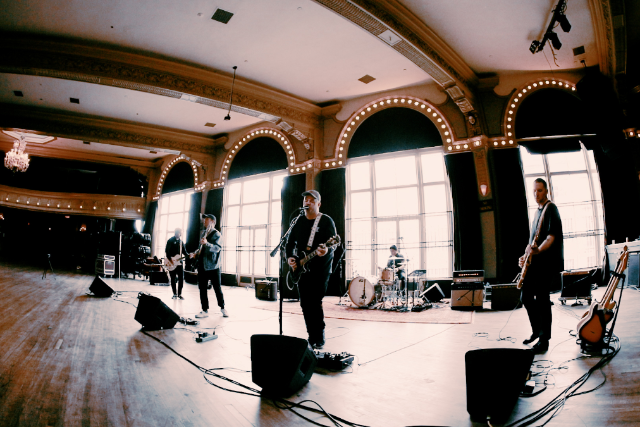 Portland, Oregon's SOFT KILL, ripped through 2016 with their first release on Profound Lore Records 'Choke', the follow up to 2015's 'Heresy' became the band's most acclaimed LP to date and saw the band on a constant touring cycle in support of it through North America and Europe as demand for the band was on a constant upswing. SOFT KILL now return with the triumphant follow up full length Savior to be released by Profound Lore Records on 5/11/18, bringing their unique blend of gloom, laced with pop charm and flawless song writing that transcends the post punk genre.
The writing for Savior was sparked while returning from tour, frontman Tobias Grave's wife began to bleed out in the van, at eight months pregnant they were in the middle of nowhere on the side of the road far from a medical facility. The band raced through the night landing at the emergency room of UC Davis Trauma Center in Sacramento where surgery was performed to save both the mother and unborn child. Although the surgery went well, baby Dominick's lung collapsed on his second day of life causing him to flat line. Grave was forced to standby and watch as the doctors and nurses struggled to keep his newborn child alive with blood transfusions, breathing and feeding tubes. As days turned into weeks, stranded far from home, standing vigil, he purchased a guitar, borrowed a bass from a friend and began to write songs that eventually would become the core of Savior. Grave wrote songs about losing his son, his battle with drug addiction, the many tragedies that came along with that life, and the empty space suspended between mourning and celebration, life and death.
With Savior, recorded/mixed in Kingsize Sudios in Los Angeles and produced by Benjamin Greenberg (Uniform, The Men, Algiers) SOFT KILL have matured into a powerhouse, effortlessly combining genres, always with Grave's powerful, raw emotional storytelling where we see a person come to grips with their own reflection as seen in the eyes of their dying son. From the pop perfection of "Trying Not to Die" to the swelling and crushing guitars on "Hard Candy" to the unrelenting dirge of "Bunny Room", Savior is a creative tour de force. Drawing from a diverse musical palette, Savior is influenced by early U2, Gun Club, The Replacements and a requiem to Tom Petty.
Portrayal of Guilt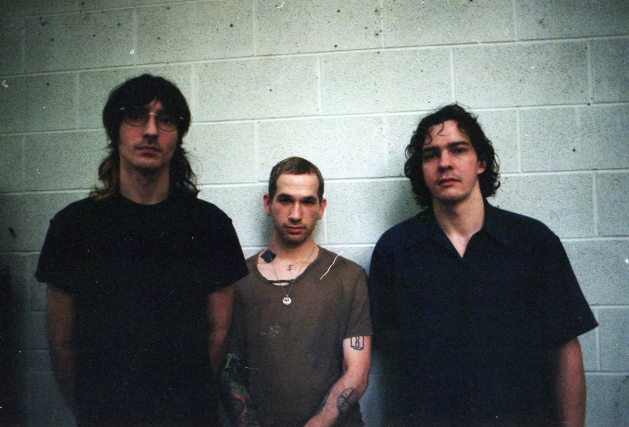 We each have our own idea of what it means to live through a period filled with perpetual dread, a slowly burning world, and overwhelming darkness. In the case of Portrayal of Guilt, their tortuous afterlife comes with grief, loss, masochism, suffering, and pain.
On CHRISTFUCKER, their second full-length of 2021, Portrayal of Guilt plunges headfirst into unfathomable depths, creating a work of art that's powerfully unsettling. "We think of it partially in the sense of scoring a horror movie," guitarist/vocalist Matt King says. "We wanted to create an atmosphere of anxiety and fear."
The entirety of CHRISTFUCKER is set to unrelenting, nihilistic, howling soundscapes, created by King, drummer James Beveridge, and bassist, Alex Stanfield. Each track tells a story set in the darkest of settings for the listener to interpret and explore.
*Beginning with the ominous "The Sixth Circle," which features King shrieking over hypnotic guitar patterns and a thudding rhythm, the band eventually roars to life with a tyrannical blast, delving you further into its oppressive heaviness. On "Bed of Ash," the band plumb new depths while exploring the mechanistic gnashings of industrial drum and bass. On "…where the suffering never ends," churning, gruesome instrumentals provide the backdrop to a tale of brutal demise.
Recorded at Strange Weather and Circular Ruin studios in Brooklyn with Ben Greenberg, CHRISTFUCKER features guest vocals from Jenna Rose of New York darkwave outfit Anatomy (on "Sadist") and Touché Amoré vocalist Jeremy Bolm (on "Fall From Grace"). Started in 2017, Portrayal of Guilt have released two full-length albums, two EPs, four splits & a digital single. They've toured the world relentlessly since their inception, playing with bands such as Deafheaven, Pg.99, Touché Amoré, Soft Kill and many more…
Lesser Care