TIMBEKO, Son Chevere, DJ Leydis
with
Son Chévere
,
DJ Leydis
August 12, 2022
9:00 pm
(Doors:

8:00 pm

)
All Ages
$25.00
Promoter Presents
Mario y Su Timbeko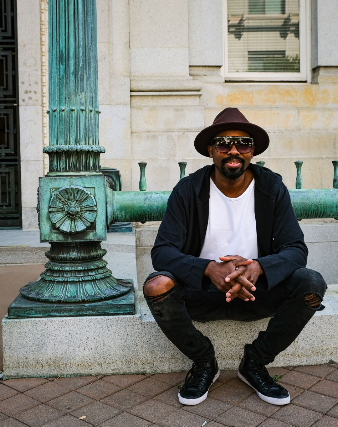 A band formed by the Cuban singer, songwriter and percussionist Mario "Mayito" Salomón.
Timbeko featured: Carlitos Medrano on congas, bass player Yadier Noa, guitarist David Lechuga, pianist and producer Jason Moen, vocalists and saxophone player "Mario "Mayombe" Cruz, vocalist and guitar player Jordan Wilson. They made their debut on the streets of Oakland at the 2018 Temescal Street Fair. Timbeko incorporates elements of R&B, Gospel, Jazz and Funk into the sounds of popular Cuban Salsa, also known as Timba. They have performed in multiple festivals: Oaktaberfest, Hayward Latin Jazz Festival, San Francisco Carnaval and best clubs in the Bay Area such as Bimbo's 365 Club in San Francisco, Freight & Salvaje in Berkeley, also performed a live set for "Con Sabor" on KPFA Radio.
They are considered the Bay Area's hottest Latin band, on one of their shows they featured musicians from Los Van Van, Grammy Award Winners, and one of the best bands from Cuba. On their single "Nadie sabe nada/Se coge pa' eso", they feature Yordys Larrazabal, lead singer of Maykel Blanco y su Salsa Mayor.
Son Chévere
DJ Leydis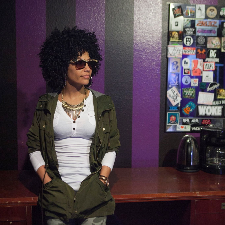 DJ LEYDIS was born and raised in Cuba. She became involved in the Cuban hip hop movement during its inception and helped organize events, community shows, and a women's hip hop collective called Omega. Leydis has created the first female DJ mixtape and has performed across Cuba as a spoken word artist. She also continues to be an articulate speaker on Cuban hip-hop culture and how the embargo and travel ban has prevented the exchange of music and culture between the U.S and Cuba. Having recently moved to the United States, she currently resides in the Bay Area and has toured with DJ for Omegas Kilay, Las Krudas, and Los Rakas. Leydis has also opened up for Erykah Badu and ?estlove.