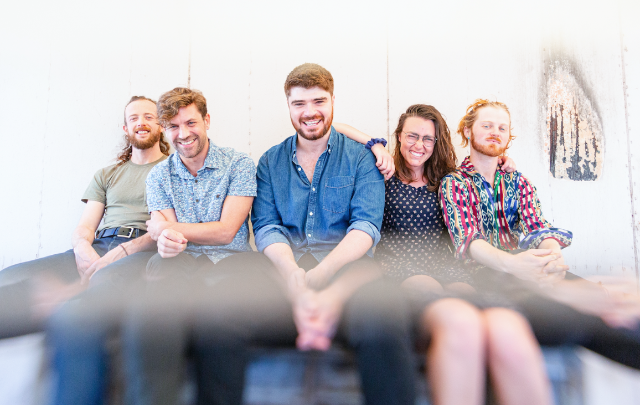 MARTY O'REILLY & THE OLD SOUL ORCHESTRA, WHISKERMAN
August 20, 2022
9:00 pm
(Doors:

8:00 pm

)
All Ages
$20.00
Promoter Presents
MARTY O'REILLY & THE OLD SOUL ORCHESTRA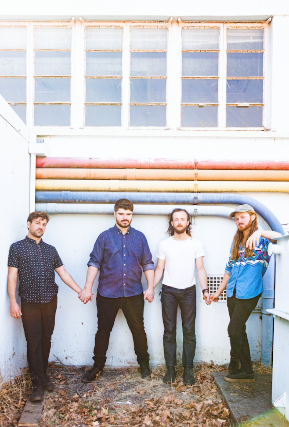 Explaining Marty O'Reilly & the Old Soul Orchestra's music is like describing a dream. It feels familiar, but at the same time unchartered. The songs sound bluesy but not blues, folk but not folk, soulful but not soul. Marty's voice is beautiful and unique, his lyrics stark yet lush over gritty electrified guitar. Chris Lynch's violin, Matt Goff's percussion and Ben Berry's rich bass meld beautifully into genre-defying music within the vast definitions of Americana. The chemistry of these friends is obvious. But one can also hear an urgency and complexity in the songs, expressing something elemental and perhaps contradictory: love and anger, joy and pain, real and imagined.

The live performance is at the core of this Bay-Area based project: the band enters a trance and the music is born again as something new every night. It's what their followers call "magic". They go from raw gospel blues to cinematic epics, from heavy driving grooves to delicately arranged folk songs. They leave the stage out of breath and sweaty, the ground littered with broken strings and bow hairs. It's hard to describe, impossible to categorize. Yet people who know the music will try to explain it to you, just as you might struggle to explain a dream in the morning. The details might slip away as you recount them, but the feeling remains.
Whiskerman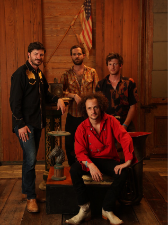 Whether entranced in a ballad or clawing out some frenzied rock and roll, Whiskerman is seeking the heart of the matter. Lush instrumentation combined with front man Graham Patzner's profound lyricism and unflinching delivery culminate in a sound that is soulful, mythical, and raw. Patzner's voice, both smokey and soaring, leads a passionate live show as the band's classic rock sound seamlessly cascades through realms of bluesy passion, psychedelic meloncholy, and twangy celebration. Whiskerman's shows tend to set spells, either sweeping the audience up in revelation, or dropping them into knee-slapping frenzy. Joining Patzner (vocals, guitar, violin and piano), is Will Lawrence (bass and mandolin), and Charles Lloyd (guitar and sitar) and Dan Schwartz (drums).