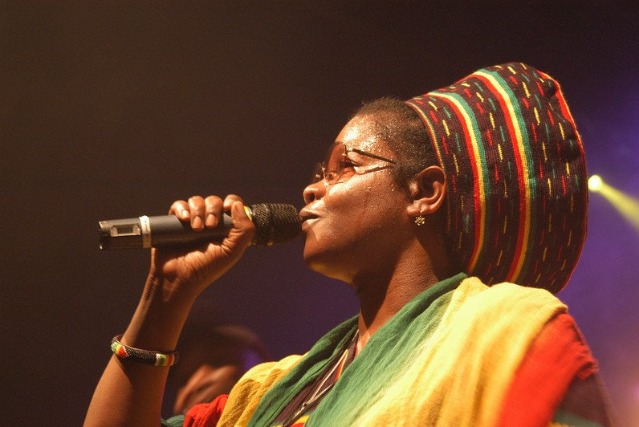 ( CANCELLED ) Sister Carol, Os Cocos
June 26, 2022
9:00 pm
(Doors:

8:00 pm

)
All Ages
Promoter Presents
Sister Carol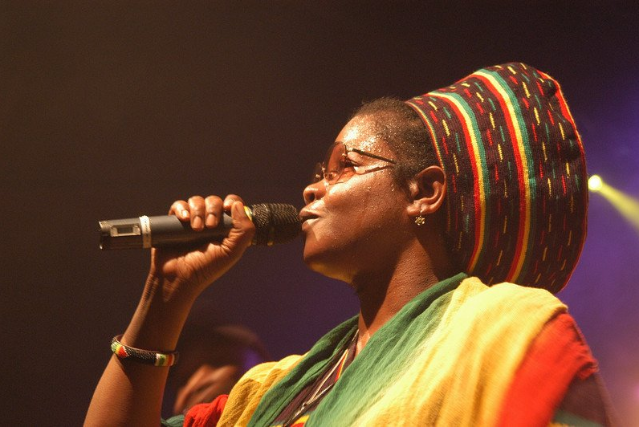 arol Theresa East (born 15 January 1959, Kingston, Jamaica), known by her stage name of Sister Carol, is a Jamaican reggae recording artist.
When she was 14, her family immigrated to Brooklyn, New York. East soon became involved in the Jamaican music scene. She earned a degree in education from the City College of New York in 1981, the same year she gave birth to her first child. Around that time she met Brigadier Jerry, a Jamaican DJ, who encouraged her to try DJ chatting in Jamaican dancehall style, rather than singing.
After winning competitions in New York and Jamaica, she toured with The Meditations. Her first album, Liberation for Africa, was released in 1983, as a limited edition on the Jamaican SG label. The 1984 album Black Cinderella established her. She formed her own record label, also called Black Cinderella.
East has appeared in the Jonathan Demme movies Something Wild (1986), Married to the Mob (1988), and Rachel Getting Married (2008).
Os Cocos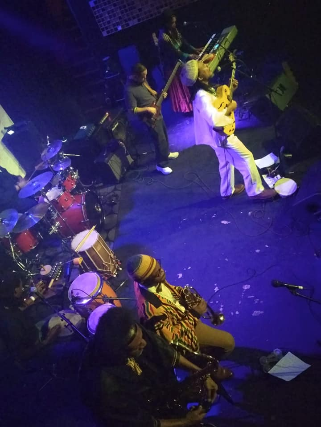 OS COCOS (The Cocos) Inspired by the documentary THE COCONUT WAR, The Cocos (or Os Cocos) Roots Reggae band was first formed by Marcos Odara (band leader, vocals, guitar, percussion) in the city of Rio de Janeiro Brazil advocating equality and justice throughout his music. In continuum his adventures and message rises in Oakland, CA. Marcos has enlisted band members and family JahniahOmi Bahari (keyboards, vocals, dance), Elandis Brooks (trumpet), Dawood (saxophone), Gui (guitar), Manny San Gabriel (bass), Tico Santos (percussion), Sawblue (drums). Together we are OS COCOS. OS Cocos is a driving musical/spiritual force in the Oakland Community. The sound frequencies consist of a Roots Reggae, Samba, Jazz, and Soul fusion influence along with Revolutionary lyrics in English, Yoruba, and Portuguese. Guaranteed to provide Irie vibes in your life. Praises to the Most High. Asè