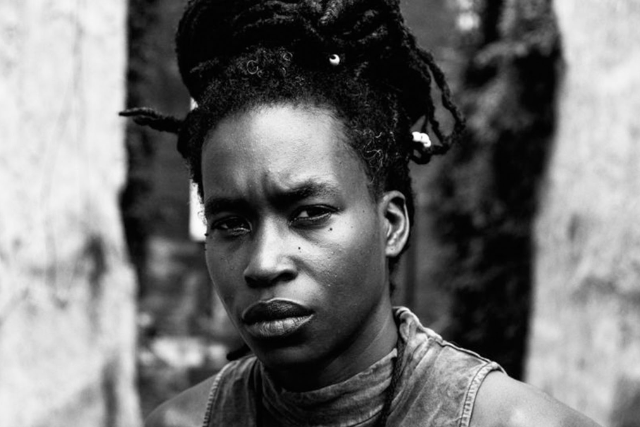 VACCINATION REQUIRED
Noise Pop Festival 2022 & SFJAZZ Present: Moor Mother, Irreversible Entanglements, Tyler Holmes
with
Irreversible Entanglements
,
Tyler Holmes
February 23, 2022
8:00 pm
(Doors:

7:30 pm

)
All Ages
$20.00
Promoter Presents
Moor Mother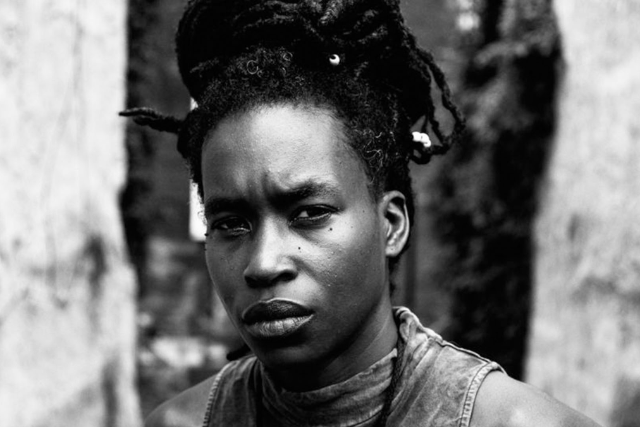 MMGZ music is a history lesson, a future lesson, and a comment on the present all at once. And really it is more than a lesson, its a soundscape to these different time dimensions, so that you are hearing and experiencing not only music, but you get the voices of the ancestors, the whispers of our descendants, and the field sounds of the future and past landscapes. She presents an immersive experience in her music that unfolds or unearths some of the hidden dimensions that are embedded in sounds.
Irreversible Entanglements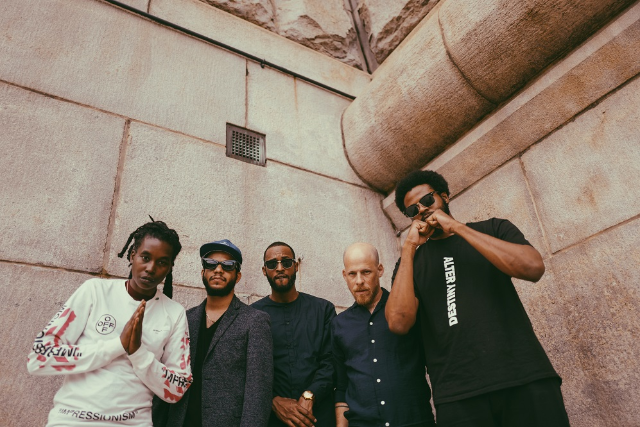 IRREVERSIBLE ENTANGLEMENTS are a band who cultivate the liberation
technologies of jazz and associated Black music—root, stem, and branch—into the
future. The band emerged organically, out of deep friendships, mutual admiration,
ad hoc formations, and a shared activist concern for the beloved legacy of all Black
life and culture. International in scope yet indebted to, influenced by, and
committed to their specific communities, the band pulls zero punches and reserves
no energy in intrepid live sets that proclaim revolutionary love for the people.
The Philadelphia, New York, and DC-based band is made up of five individuals
whose uncompromising artistic visions have received wide acclaim. Poet Camae
Ayewa, a/k/a Moor Mother, is a legendarily prolific, globally leading light of
Afrofuturist music, art, and community activism. Bassist Luke Stewart is deservedly
his generation's most in-demand musician on that instrument, who from his work
as a radio and concert presenter boasts an encyclopedic knowledge of the music
from which he draws with focused and thunderous intensity. Saxophonist Keir
Neuringer's prodigious avantgarde technique is matched by an urgency in his tone
and fierce socio-political determination. Trumpeter Aquiles Navarro and drummer
Tcheser Holmes joined the band as an already long-standing duo, bringing with
them uncontainable energy and inventiveness grounded in classic jazz and Latin
and Afro-Carribbean streams.
Their 2017 self-titled debut Irreversible Entanglements – which was recorded in a
single session, the first time the five musicians all played together – arrived to wide
critical acclaim, hailed by many as one of the Best Albums of 2017 including NPR,
Wire Magazine, and Stereogum.
Quickly they made their mark at major festivals and venues in North America and
Europe (including Washington's Smithsonian, Utrecht NL's Le Guess Who?, London's
Barbican, and Chicago's Pitchfork Music Festival, and more), leaving audiences
stunned by their longform telepathic improvisational flights of rare power.
In 2020, their follow-up album Who Sent You? was released amidst the early weeks
of the pandemic but was nevertheless met again with wide critical praise and an
appearance near the top of the Billboard Contemporary Jazz charts. In The Nation,

11/2/21, 2:23 PM Irreversible Entanglements — outer/most

https://www.outermostagency.com/irreversible-entanglements 2/2
writer Marcus J. Moore said: "Irreversible Entanglements' fearless music takes to
task the police, American politics, capitalism, and racism." Writer Andy Beta said, in
his review for Pitchfork: "the jazz ensemble evokes our American topography, both
physically and psychologically, by capturing what's in the news and what's
underneath that surface."
Their third album, the double LP Open The Gates, arrives in the fall of 2021 with an

expanded sonic palette and increased emotional breadth. All three albums are co-
releases on the International Anthem and Don Giovanni labels, highlighting

Irreversible Entanglements' ability to make adventurous music beyond genre, both
honoring and defying tradition, speaking to the present while insisting on the
future.
Tyler Holmes