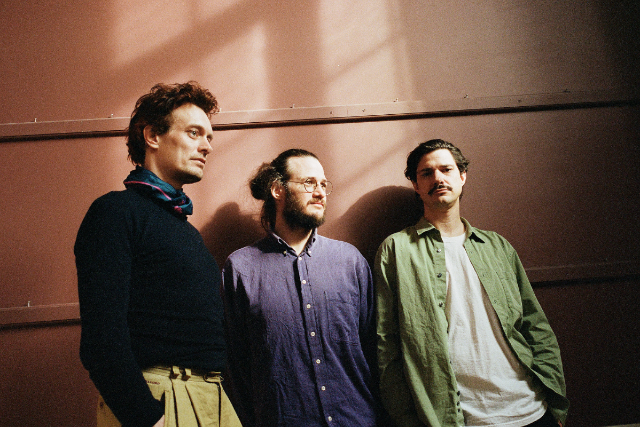 Efterklang
March 29, 2022
8:00 pm
(Doors:

7:30 pm

)
All Ages
$24.00
Promoter Presents
Efterklang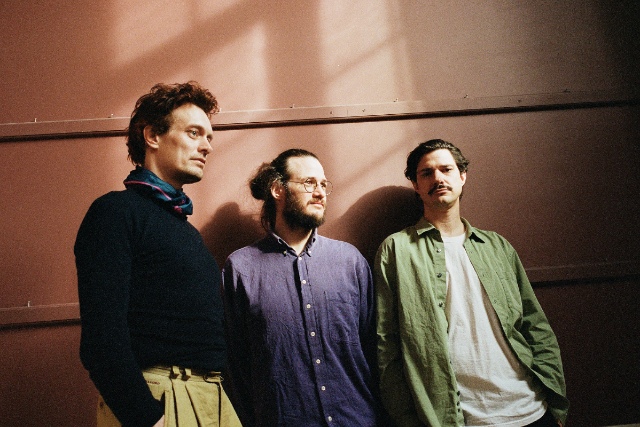 Efterklang
Every year as spring arrives, a sea of tiny flowers blossom across the Danish forest floor. They're an explosion of colour, a symbol of hope and change, disappearing as quickly as they arrived and exposing the constant cycle of nature. They are known colloquially as windflowers.
For over twenty years, Efterklang have been pushing the barriers of experimental, electronic, emotional chamber-pop. Announcing their sixth studio album Windflowers, their first for City Slang, the Danish trio of Mads Brauer, Rasmus Stolberg and Casper Clausen continue a creative journey that's brought them closer together, even as their lives grow apart. Channelling the motifs of hope and change its namesake flora represents, the album sees their many years of collaboration and experimentation distilled into some of their most concise, most direct and confidently Efterklang-style pop songs to date.
As Efterklang, like most of the world, watched their 2020 summer schedule dissipate, they turned their attention to creating something new. With what felt like all the time in the world and nothing to prove, Casper and Mads set about sketching ideas for songs, just to see where it would take them.
With their ability to bring in guests and session musicians restricted, Efterklang had to challenge their usual creative process and accept their own limitations. The genesis of Windflowers was back to basics and became an exercise in putting their vast and dynamic experience to play. Self-producing the record, they reconnected with the playfulness and joy of making music together, embracing their distinct pop sensibilities and creating their finest melodic moments to date.
The album finds Casper singing in English again, for the most part. It's rich and intimate, the sound of three friends finding each other at a time when the world around them felt unstable. The record is about existing, alone, together and in nature. It's about reconnecting, and letting each other grow.
With no set deadline and no boundaries, they were able to create freely. Windflowers is inspired by the pure joy of music. Its creation was escapist playtime and the result was over seventy new song ideas, more demos than they'd ever started an album with. It took two days just to listen through to everything. "We never talked about what songs shouldn't be on the album, we talked only about the songs that should be on the album, and that was the key," says Rasmus.
Over the course of recording the band made five trips to residential studio Real Farm on the island of Møn, south of Copenhagen. They worked across all the seasons, experiencing everything from bright sunshine to freezing snowstorms. "You feel the elements much more when you're not in the city, and it's good to be reminded that we're all a part of nature," says Mads.
Friends from school, Efterklang released their debut album Tripper in 2004, a dynamic record of sparse electronica and rich harmony which won them international acclaim. Over the years they've grown a devout fan base, not only with their cinematic, spacious and captivating compositions, but with their enduring experimentation and inclusivity. After releasing 2012's Piramida, the trio took time away from the traditional album cycle, forming Liima with Finnish percussionist Tatu Rönkkö, co-writing the immersive opera LEAVES: The Colour of Falling as part of the Copenhagen Opera Festival and participating in the Berlin-based PEOPLE festival. That journey culminated in 2019's Altid Sammen, a collaboration with Belgian baroque ensemble B.O.X which grew into an Efterklang record.
Efterklang's constant innovation and openness for collaborating extends past the band's core members and into the world of the listener. Across their history, the group has engaged in ideas that break tradition, introducing their audience as part of the creative process. From encouraging DIY screenings of documentary An Island to championing musical education with their Efterkids initiative to forming audience choirs on their last tour, they're constantly pursuing moments of connection. The essence of togetherness reverberates through the band's past and present, and has never felt so vital.
Now sharing new music through their Developed platform, fans are invited to collaborate and respond as they listen to the new tracks for the first time. Collaboration and community has always been the compass of Efterklang, and the group keeps looking for new ways to build a meaningful correspondence with their audience, to be inventive and inclusive. "We don't want to play to people, we want to perform and make music with people," Rasmus explains.
After all their years together, Mads, Casper and Rasmus share the real intimacy of family. Windflowers is proof that connection and community can triumph over adversity, and the result is something truly beautiful.
Written by Jen Long.
Mabe Fratti